This is a kayak fishing report from Lake Perris on 9/24/2017:
The conditions were great for kayaking but tough for fishing given clear skies and almost no wind. The only visible fish were bait size and thus I broke out the jerkbait.
I was able to coax only four dink bass but that's better than a skunk. No love on the punch rig, weightless fluke, frog, weedless swim-jig, crankbait or wakebait. The jerk-bait required grass removal almost every cast given the massive amounts of weeds and algae present in the lake. Very tough to cover water indeed.
The bigger bass must be under the muck or way back in the brush. I did not see them in the deep areas nor did I see anyone else hook-up. Weed line edges are at 18.5 feet so perhaps a drop shot would be in order there if I was to try again with similar conditions.
Pictures....
Glass conditions, no wind and clearer than usual water....tie on the jerkbait please.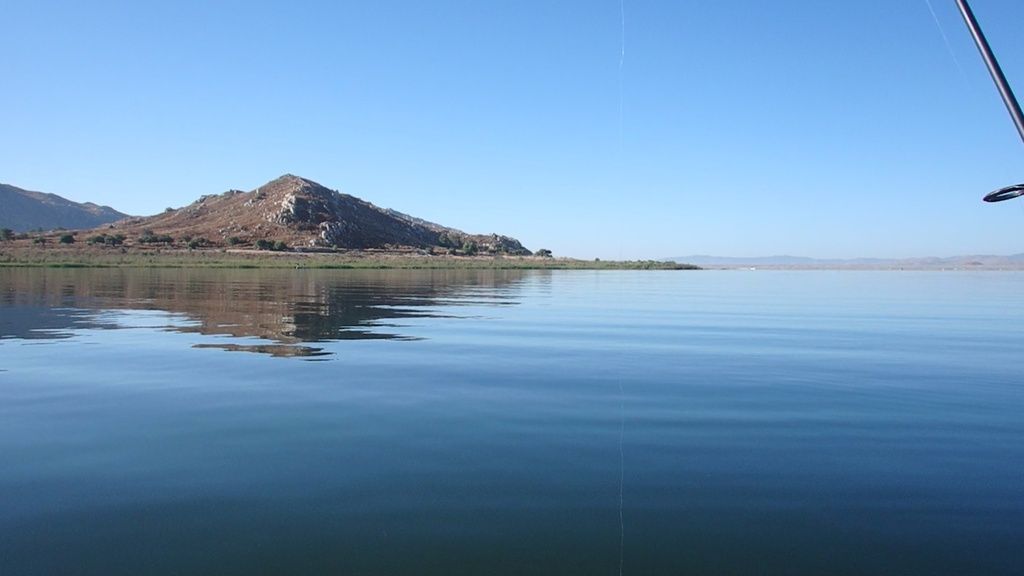 It was easy to stand up and fish too!
This bass was the first catch of the day and smallest model. Definitely a sign of things to come. See you in a few more years.
Well...if they got to be 1/2-size then I guess two at once is the way to go!
I think I'll skip the extra hour of sleep and go back to saltwater next week.
Thanks
.