Headed out Wednesday at 5 AM with the Owens around 300.
Hoping I could find some slow water.
But first I need a big power breakfast from the Alabama Hills Cafe.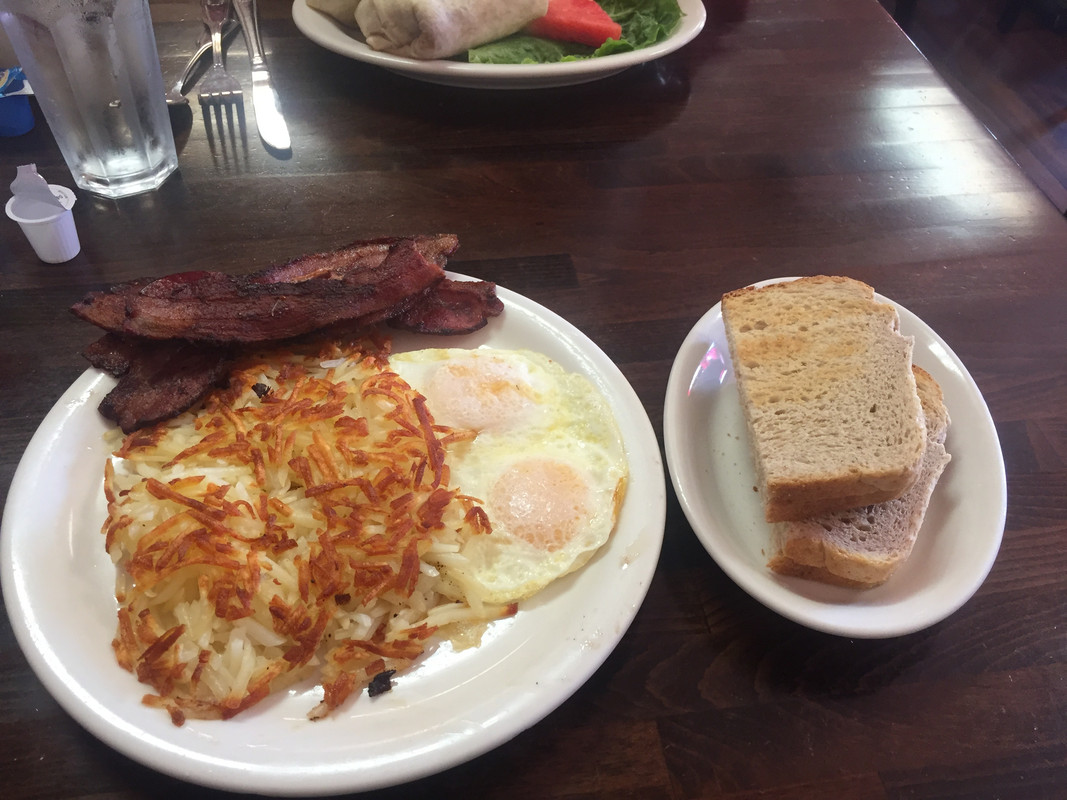 MMMMMM
Hit the water 11:00ish with a rain falling. So I had a chance to try my new Simms rain jacket. It worked and I stayed dry.
I found a Midge hatch going on in some slower water and it was time to fish a dry fly that I could not see. But I landed 3 fish on a dry. All 8 to 9 inches. then it was slowing down so I went up rive to try some nymphing. and I landed this 14 incher.
Finished the day with 6 fish.
The next day was sunny and I was waiting for some of the LBCC crew to show. So I fished in the morning on the dark side.
Tom showed up we started to work on his fly fishing game.
HE GOT ONE!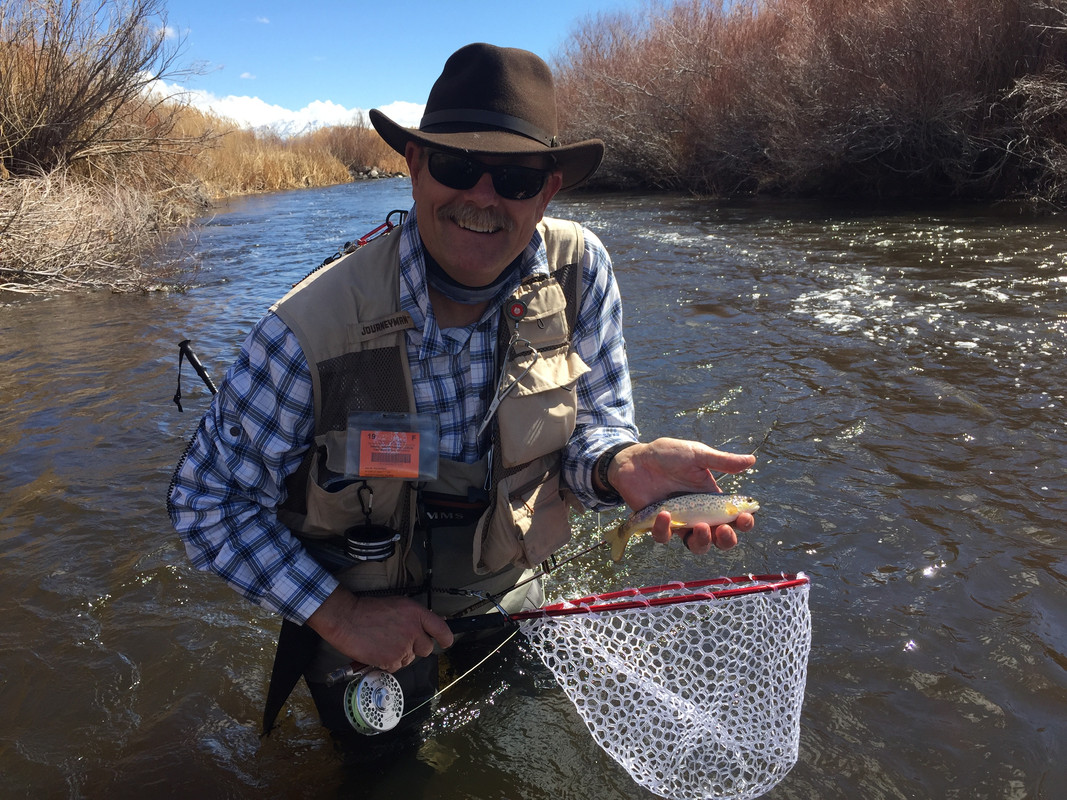 And then so did I.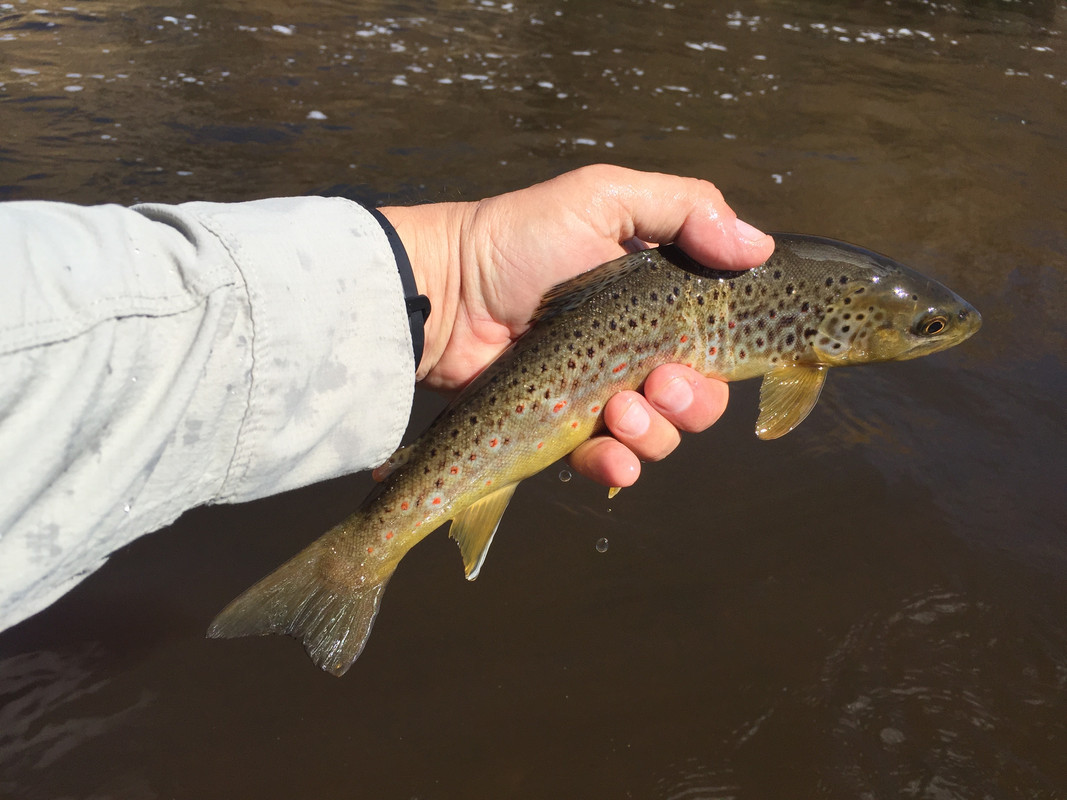 I had a great time teach someone to fly fish better.
The last day my wife and I headed to the Gorge middle power plant for a hike/fishing expedition.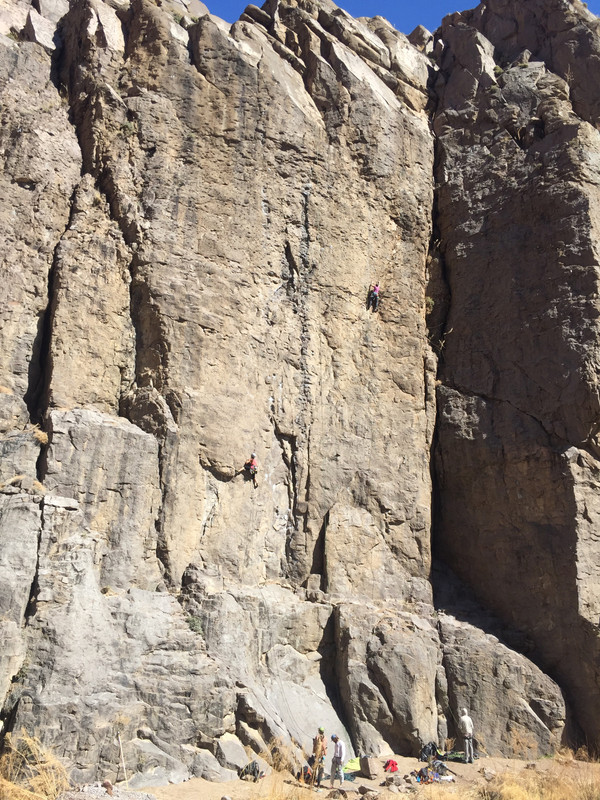 At power plant #2 the DWP is installing a sluce for running water around the power plant. I ask what they where doing and why. Here is the what the works said.
Its for the fish its a fish ladder!
BS the DWP does not do anything for fish Or fisher persons. I don't know what or why but it is not for us.
On to fish in the Gorge I saw some nice little guys and then caught a nice 12incher. In the Gorge that was COOL!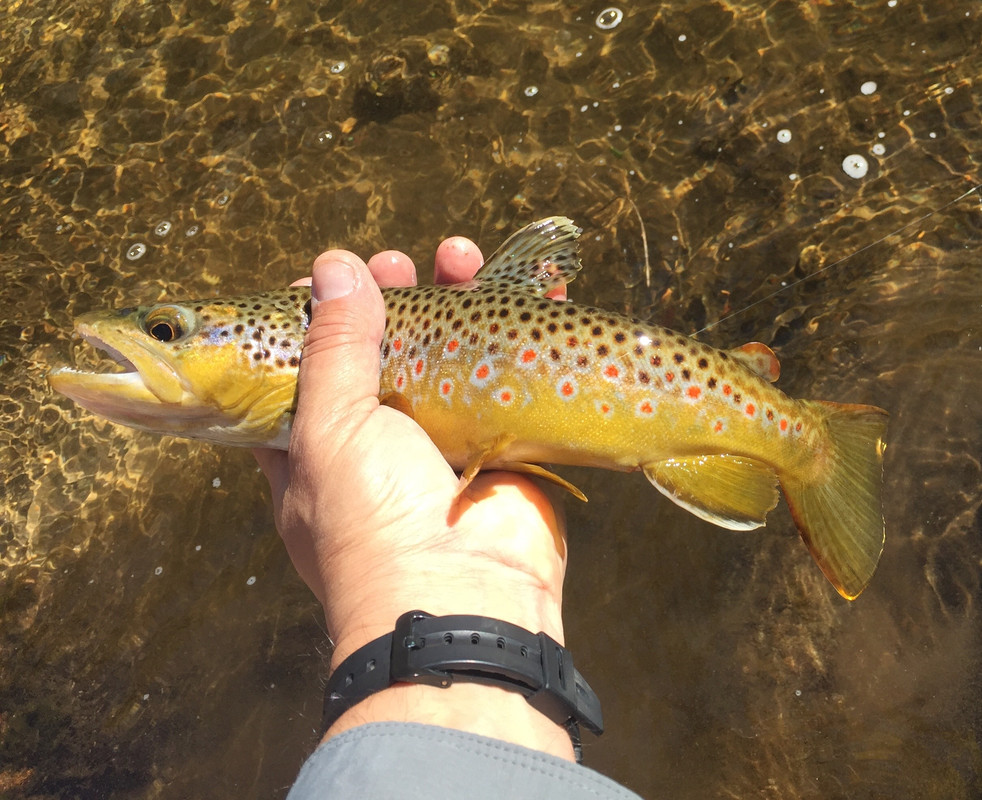 Then on the way out 2 on drys.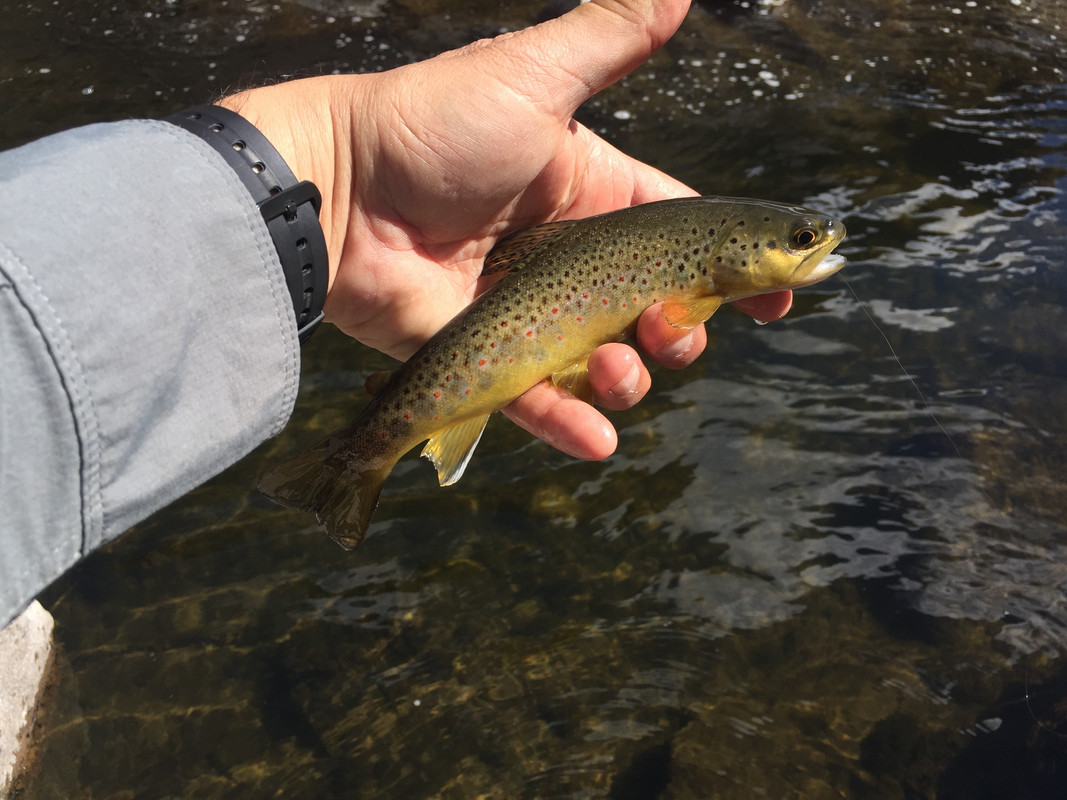 .
What fun trip with some rough water conditions.
Time to think about Halibuts and Corbina!
Mark F>