If you have been to one of our CCA CAL kayak tourneys you have probably had some of the delicious fish that Rex and Marlen have donated from Primetime Seafood.
Rex Ito will be doing a seminar on Blue Fin Tuna aquaculture and fishing on Friday night in the South Bay at Somos Life studios in Torrance. He is very involved with the Tuna Pens down on Todos Santos Island off of Ensenada so he's got tons of information. He's a very fishy and interesting guy.
He'll have some yummy samples too...
This is from Rex…
The talk this Friday night @ 6:00pm is all about bluefin tuna, including description and pictures of bluefin tuna ranching operations around the world.
My daughter Claire will also be doing a demo of cutting saku and sashimi from a tuna loin, and there will be generous SAMPLES of toro.
If people LET ME KNOW ahead of time we can also bring chunks of toro for purchase (at wholesale prices) for purchase (perfect Father's Day…?)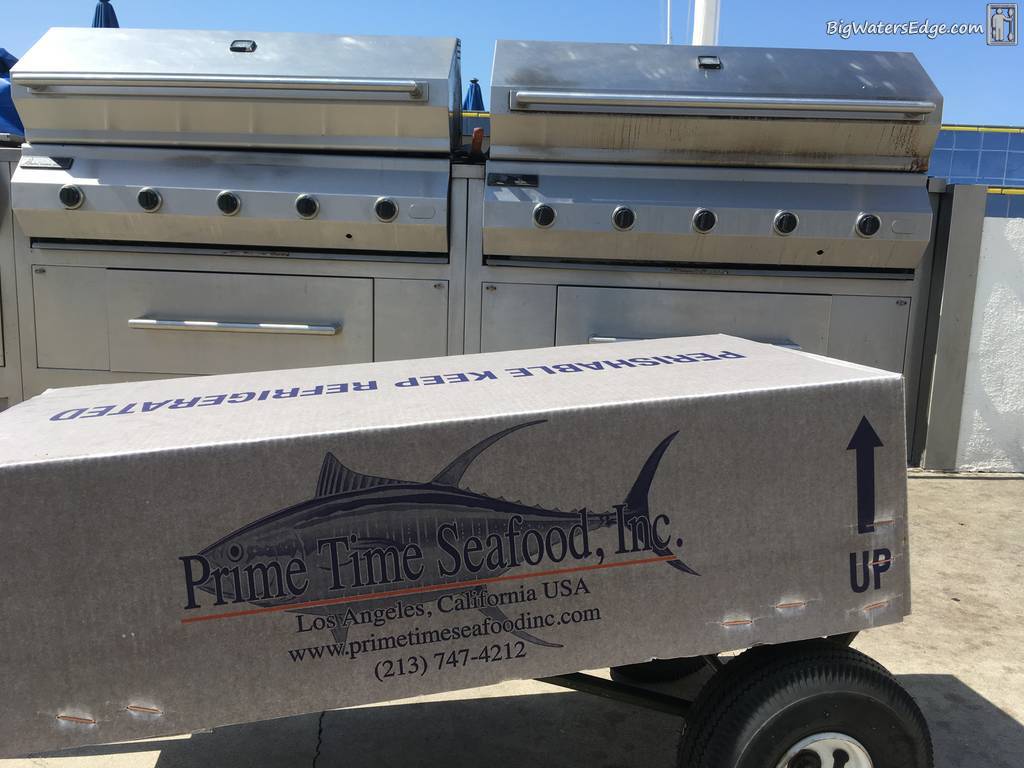 The Info is below...
SERIES on FISH & SEAFOOD Demo with Tasting
Friday, June 15th 6:00pm to 7:30pm
There is a $25 fee to attend the seminars...
Prime Time Seafood - 4 Part SERIES on FISH & SEAFOOD Demo with Tasting
UPCOMING SERIES ON FISH & SEAFOOD
Somos LIFE is proud to present a series of informative seminars regarding fish
and seafood, an important part of healthy living and diet. Marine biologist and
seafood industry expert, REX ITO, will be presenting a series of talks and demos
regarding this interesting and sometimes controversial subject.
All the seminars will include sampling of the highest-quality fish, complete with recipes and
advice on seafood handling and preparation:
Friday June 15th, 2018
3. Bluefin Tuna, a Fishery Success Story
" Overview of Bluefin Tuna fishing and "ranching" worldwide
" Bluefin Tuna Aquaculture
" A complex, but manageable fishery resource
Friday July 13, 2018
4. The Future of Seafood in the U.S.
" "Local" Fish Supplies
" Fishery Management
" Offshore Aquaculture, Polyculture
" Monterey Bay Aquarium, SeaWatch program
SOMOS LIFE
24038 Vista Montana
Torrance, CA 90505