With the predictions of big surf and big swells everywhere I normally like to go, I decided to head to the safety of Huntington Harbor to quench my fishing addiction. In the past, this location yielded nothing but stingrays and even very few of those to boot. My other memory here was that the tides produce substantial current when fishing the areas between Simple Green, the wildlife refuges and bridge.
With all of the above in mind, I remembered to bring the normally troublesome Hobie anchor. I also decided to focus primarily on dropshotting and lure usage with my medium-light 6.6' 6lb-line freshwater rig. Also, it was not my intention to produce a fishing report so I did not start taking photos until midway through the session. However, with the variety of fish I was catching I eventually started the CPR. In any case here is the executive summary:
2x - Barred Sand Bass
1x - Shovelnose Guitar Fish
1x - Smooth hound
1x - YFC
4x - Spotted Bay Bass (First thing ever hit on the small nuclear chicken shrimp)
1x - Mackerel
Here are the photos:
Smoothhound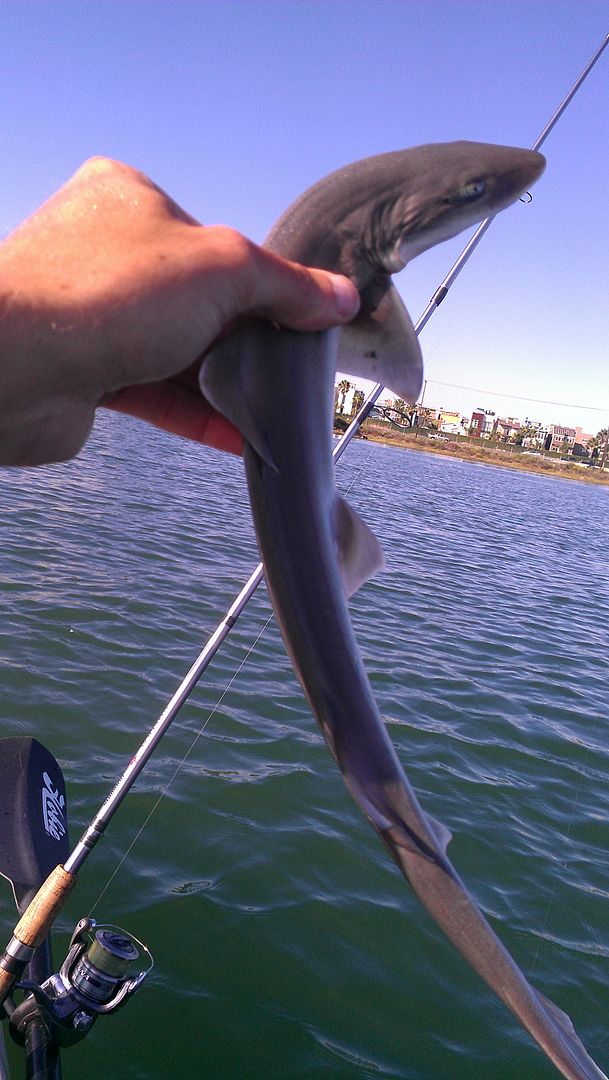 Spotted Bass 1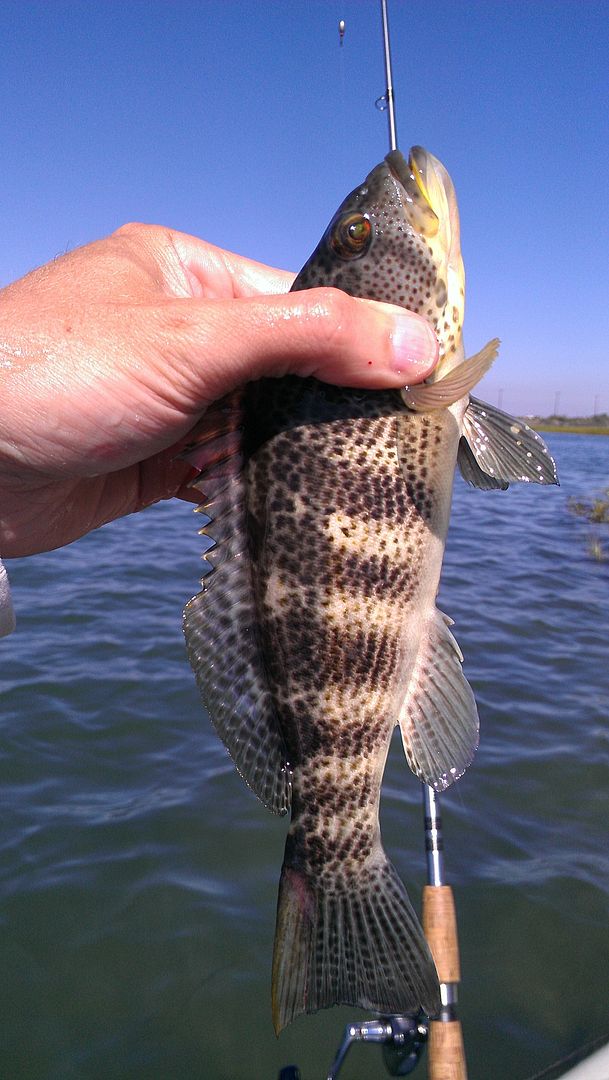 Spotted Bass 2
Mackerel
Spotted Bass 3
OH yeah...one more thing...bring the bug spray next time. Noseeum are everywhere here. I'm itching this morning from the bites.