This is a September 13th & 14th 2014 kayak fishing report from Solana Kelp.
First off...what is up with Surfline? That one to two foot wave forecast for this weekend was a joke! When surfers cheer I fear! I guess there were some "calm-enough" periods if you could time them.
I had my first wipe-out in a long time just before landing Saturday afternoon. I was actually facing the swell and trying to get a feel for the sets from the outside. A wall of water rose before me while I was dead still. I peddled hard and blasted through to the top but the suction seemed to pull me backwards and down. I never submerged in reverse before. It was hot so good enough day for a swim.
Well jump back on that horse! After uprighting the kayak and remounting mid-surf, I noticed my lunch cooler went the opposite way back towards the sea. I went out, recovered it and back in again with no problems. AHHH...nothing lost!
On Sunday, the waves were even bigger and the offshore swell was easily 4-feet both being persistent. It felt good given the prior days wipe-out to make it in and out issue free. Quite fun actually!
On Sunday, after blasting through the surf I met Paul and John who had launched just before me further down the beach. I was shocked to see any other kayak anglers given the surf conditions. Good to fish with you guys if you are reading this.
Anyway, should you dare the North County Surf here is a sample of the catch. OH...and for the PB&J. I caught my personal best Sand Bass at 19-inches and saw an unusual huge Jellyfish.
Here are a few of the catches...enjoy!
Leopard Shark:
Sand Bass - 19" Measured (Hit Live Mackerel):
Bonito - They are still everywhere! Again, again, again and again...
Cuda - He likes big iron!
Calico:
Jellyfish - The dome was at least 20-inches across: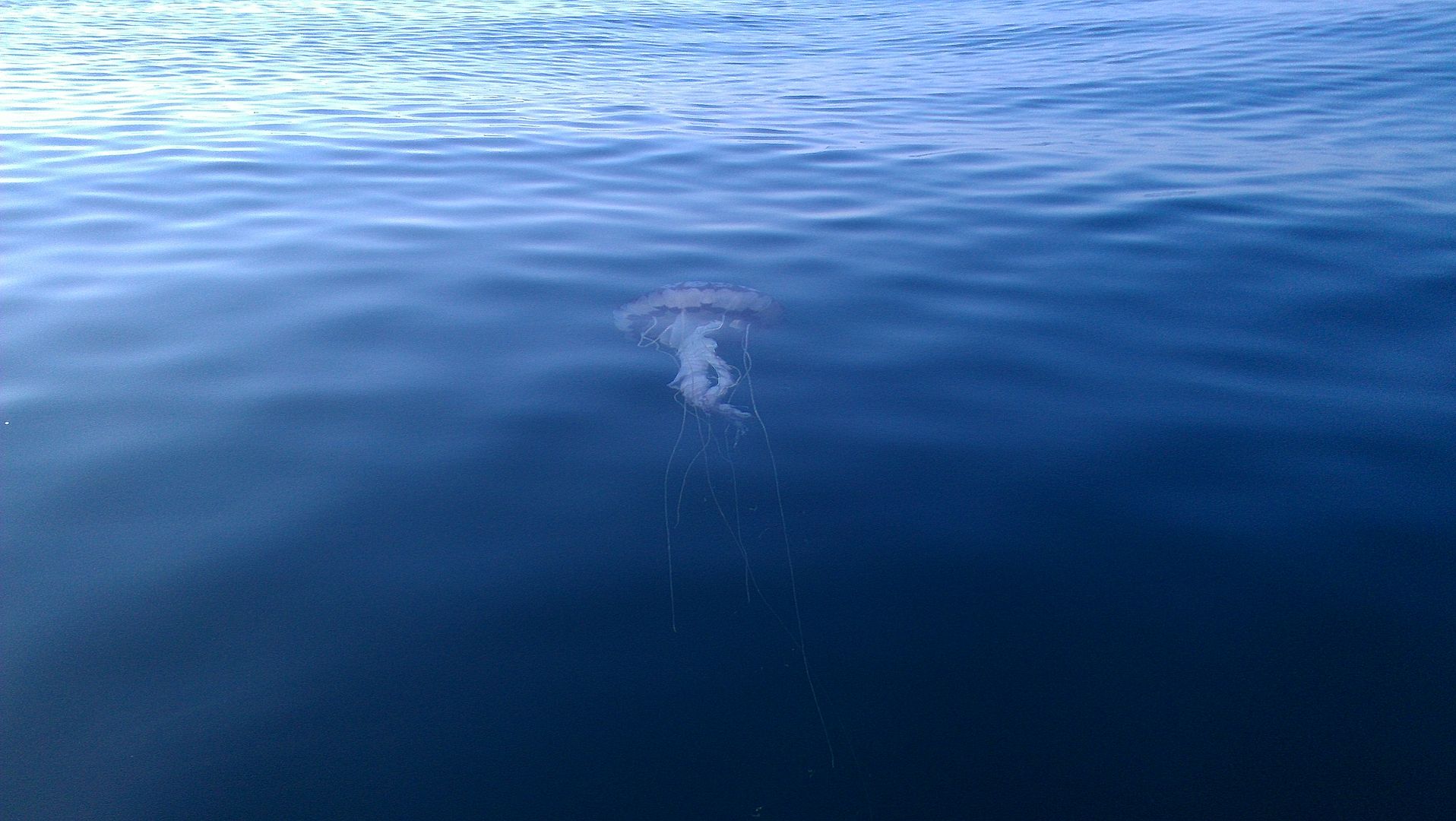 Final note...man it was hot out this weekend.
Over and out.