Up for sale is a 2001 Nissan Altima GXE Special Edition
including the Yakima roof rack.
It has 170,000 miles and is a proven excellent kayak carrier. The car has a new Napa Legend battery, new radiator, fairly new high quality tires and does not require engine oil between it's 5K-mile oil changes. The drivetrain is in great condition overall making the car run crisp and strong. The driver's seat is fully power adjustable and very comfortable.
This car has served me well as my main kayak transport for over four years now. It works great being a somewhat low height car for ease of loading and unloading the kayak. Also, the Yakima Rack also includes the lock cylinders for ultra security. I must sell this as I have procured a new vehicle specifically for work and I will use my 4Runner for kayak transport. In any case, I thought this would be a good option for someone in the kayak community to get a low cost proven means of transportation for their yak.
There is a small leak (like I added fluid to it once) of power-steering fluid between the reservoir and the low pressure line (needs small rubber tube replaced). The belt has started to "chirp" sometimes when the AC kicks-on at higher RPMs. The AC blows strong and cold but may require service or perhaps the belt just needs some tightening.
$1,600 w/Yakima Rack
PM me to discuss...
Located in San Jacinto (pronounced San Yak)
Pictures: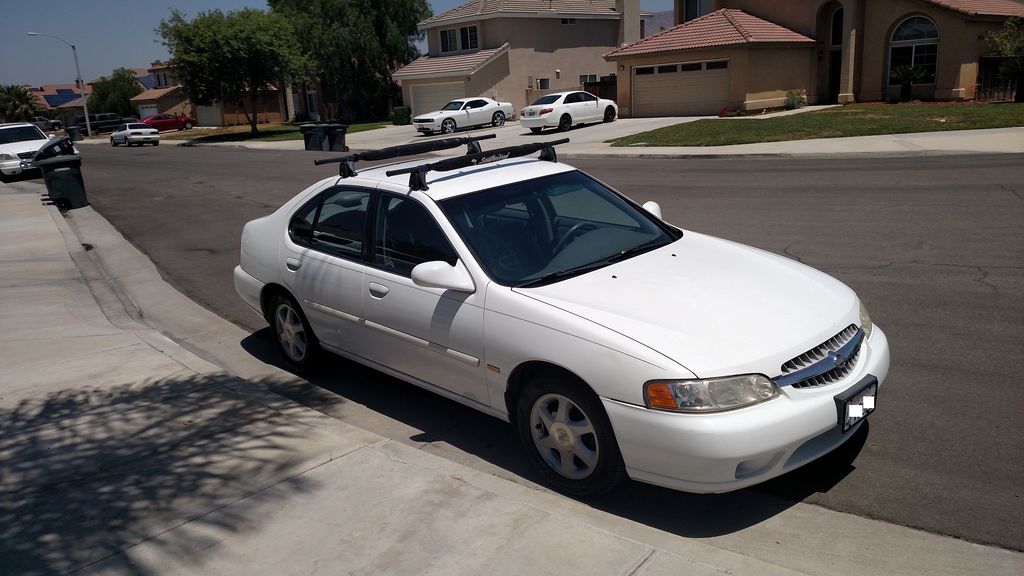 Thanks
Matt