Bill, Collin and Mark headed out at 6:30ish for and a run to the way off LBC.
First fish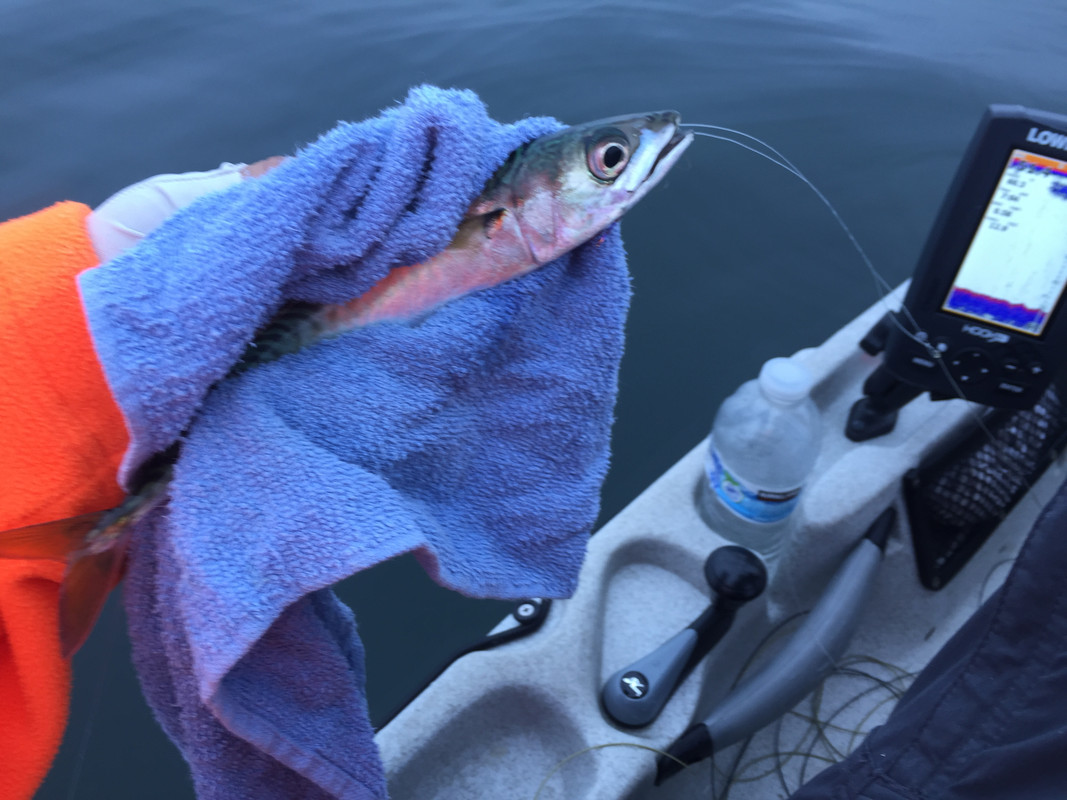 Biggest fish 14.5 Calico.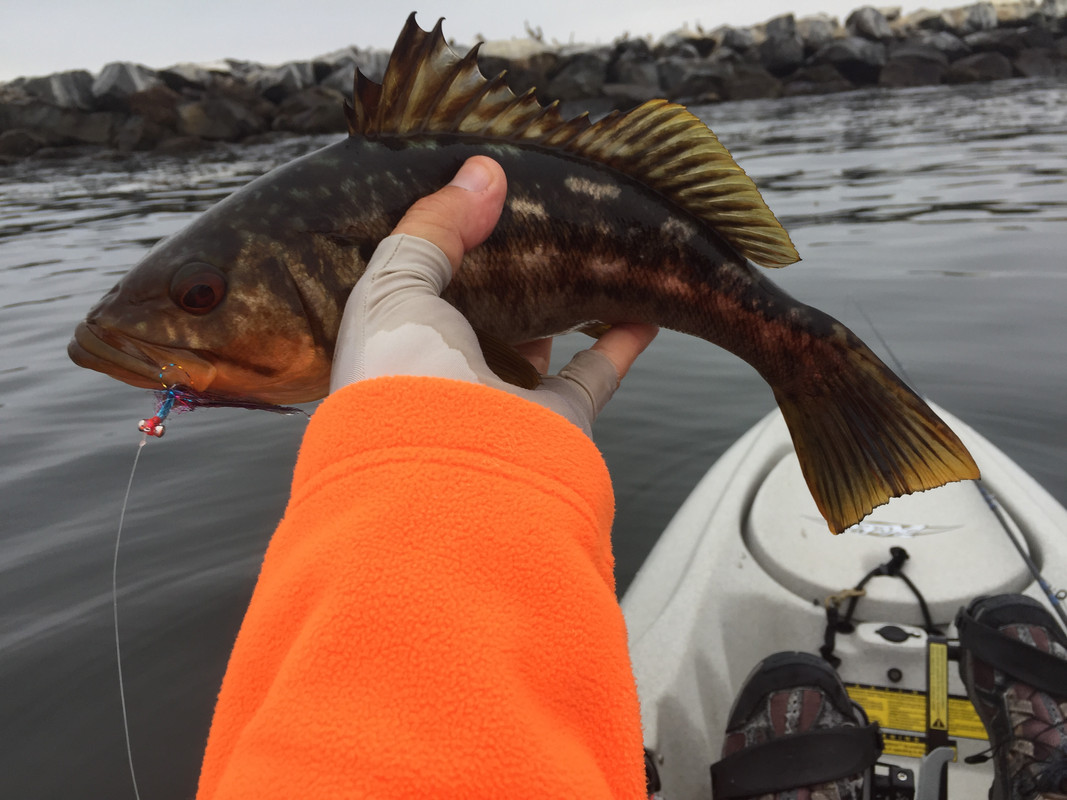 One my 3 doubles.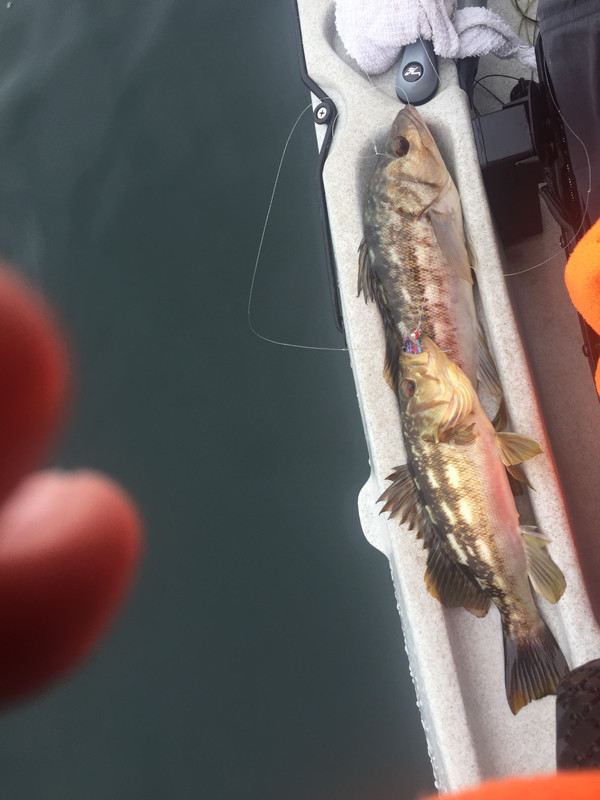 Some Mr.Grumpy shots.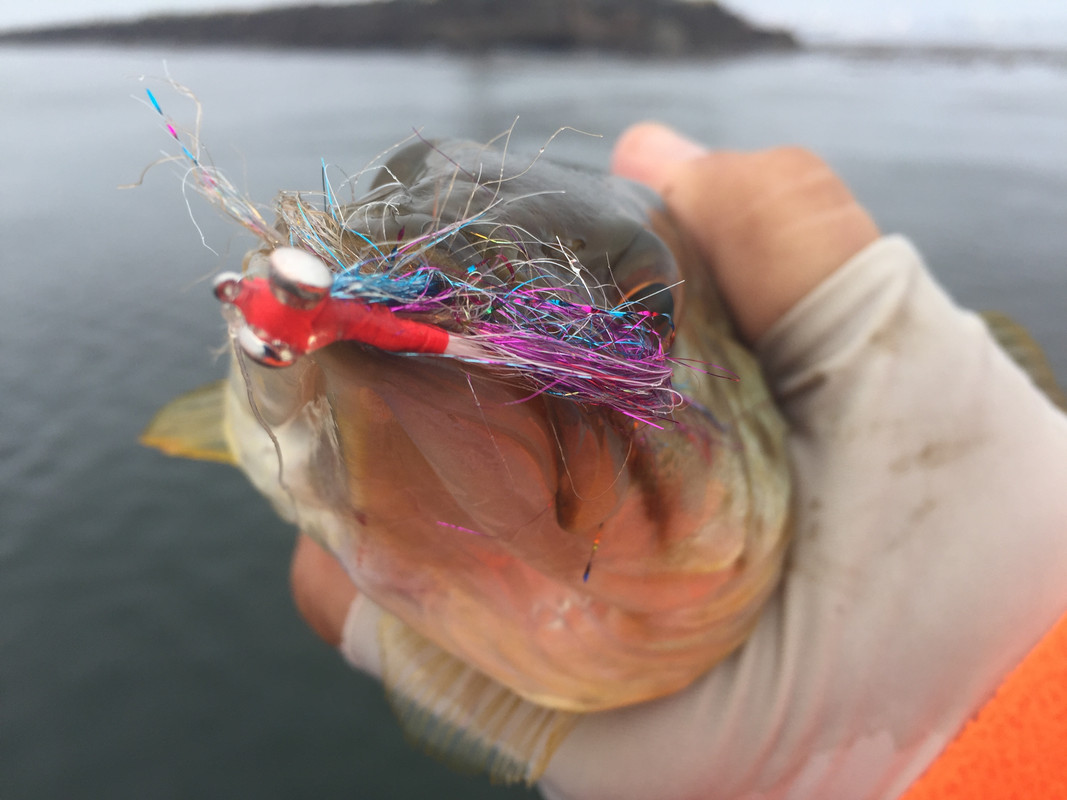 Fish count 18 fish, water temp 61 to 58 at the wall.
Kicking back my kayak would hardly make 3 mph. I lifted the rudder no kelp, pulled the drive no kelp, looked all around no kelp hanging anywhere. When I landed a 6 foot kelp was stuck in my Lawrence sonar hole under the kayak. How can you fix that on the open water? Something else to work on.
Mark