The first Phenix Rod to be given away in the Battle of the Bays was won by Kyle Moreno and he gets his choice of one of these 4 great Phenix Rods...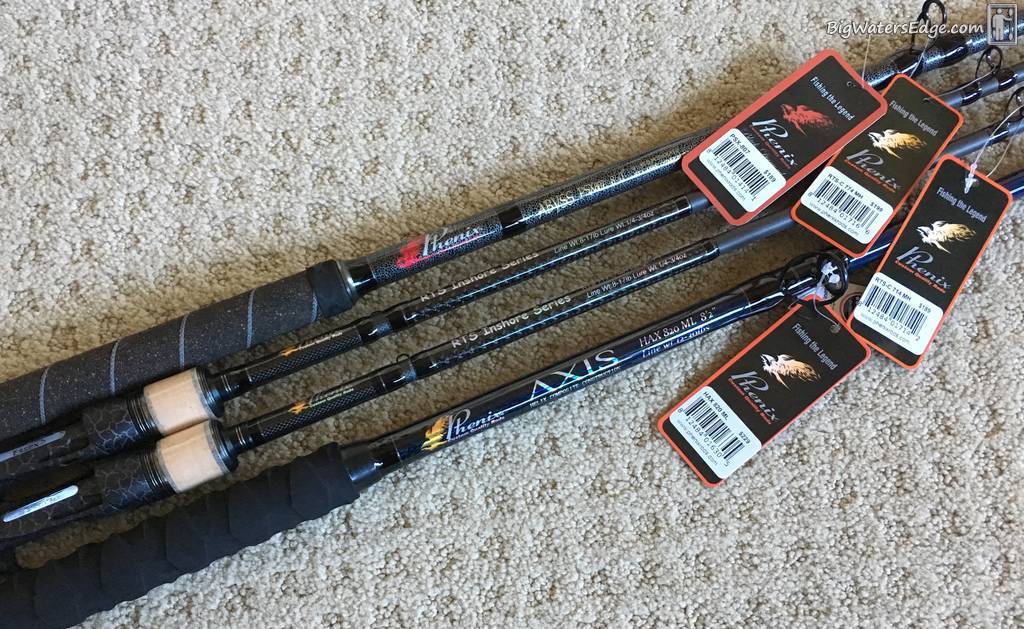 You can go to the CCA CAL Facebook page and watch the "Facebook live" drawing at the Fred Hall show in the Phenix booth by Ceasar Chang...
There is still a chance to win one of the remaining Phenix Rods by registering for one of the CCA CAL Battle of the Bays Tournaments in Santa Monica Bay, Channel Islands Harbor, or Dana Point at
www.battleofthebays.com
.
If you are one of the first 20 anglers to register and pay at each event you are entered into a drawing for one of these app.$200 value Phenix ABYSS, AXIS, or the RTS Inshore Series.
Kyle's dad Derwin Chang won the Mission Bay event last year...LOOKOUT GUYS...the ChangGang is starting their winning ways again................
Be smart and pre-fish to get the winning edge this year...!!!